The Heart of Our Ministry
     "Let your light so shine before men, that they may see your good works,
and glorify your Father which is in heaven." Matthew 5:16 (KJV)
At New Covenant Church, ministry is about Kingdom building.
As believers, we are called to do good works, and to use our time, talent, and treasure to excel so that the body of Christ may grow.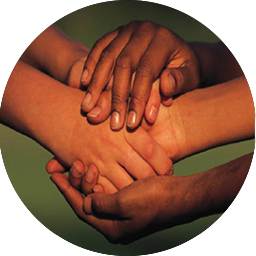 EAGLE'S WINGS ministry
 "But those who wait on the LORD shall renew their strength; they shall mount up with wings like eagles,
they shall run and not be weary, they shall walk and not faint."  Isaiah 40:31 (NKJV)
 We all get tired at some point in our lives. There is tiredness beyond that of what comes from a difficult days work. There is a deeper level of tiredness; felt when one is burdened with life's weariness and life's fatigue. Eagles Wings ministry was designed to assist individuals and families who need to have their strength renewed in a material, tangible manner.
This ministry distributes clothes, food, school supplies, metro cards, winter coats, toys, and even assistance in purchasing textbooks for needy college students. Wherever there is a genuine need in emergencies and difficult times, the Eagles Wings and Helping Hand Ministries are there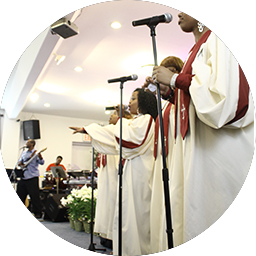 Asaph Music Ministry
Asaph was the name given to King David's Minister of Music. He was a Levite who served in the Tabernacle and Temple. The music ministry is an integral part of worshipping at New Covenant Church. Our singers and musicians will help lead you into the presence of God with uplifted hands and sacrifices of verbal praises. Every Sunday morning you will hear the voices of worship as we enter the Holy Place of worship. The New Covenant Church choir sponsors free gospel concerts, community events at local centers and homeless shelters.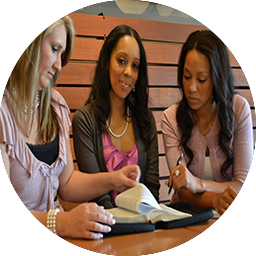 SISTER TO SISTER ministry
The women's ministry empowers, unburdens, and educates women about how to live for God from the Word of God. Women are often encumbered and hindered, but God's Word liberates. New Covenant Women's Ministry encourages women to become more like Mary and less like Martha. Martha was encumbered with many things, but Mary chose freedom at the feet of Jesus and worshipped Him. Jesus said she made the right choice.
This ministry is comprised of women mentoring women, and learning from real everyday life experiences. Come join us every first Sunday at 2:00 PM.
CHILDREN'S MINISTRY
But Jesus called them to Him and said, "Let the little children come to Me,
and do not forbid them; for of such is the kingdom of God. "   Luke 18:16 (NKJV)
Our aim is to educate our children about Jesus and to prepare them for the world they will face. We seek to teach the Bible in a way they can understand and enable them to apply it to their daily lives. Our children learn through interactive bible teaching, fun activities, music, creative scripture memory verses, and take home activities. Our Children's Ministry is offered during our Sunday Worship.
EVANGELISM/OUTREACH
MINISTRY
"Go therefore and make disciples of all the nations, baptizing them in the name of the Father and of the Son and of the Holy Spirit, teaching them to observe all things that I have commanded you; and lo, I am with you always, even to the end of the age." Amen.   Matthew 28:19-20 (NKJV)
 As part of our mission reach lost souls, we take "the great commission" seriously at New Covenant Church. We reach out aggressively to the community through block parties, nursing homes visits, homeless shelters, street ministry, and door-to-door ministry. Last year we distributed thousands of free bibles, and informational tracts. Our ministries actively support missions in the Caribbean and Africa.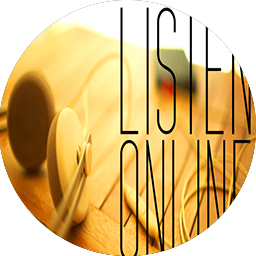 CHANNELS MINISTRY
"…I will publish the name of the LORD: ascribe ye greatness unto our God." Deuteronomy 32:3 (KJV)
Channels is a multi media ministry geared to spreading the Gospel on different levels. We believe the Word of God should be available to everyone who wants to hear it. Every week our media team swings into action preparing and assisting the Pastor and musicians in presenting the gospel on several 75 inch flat screens TV monitors located throughout our worship center, with HD video and Christian graphics as we worship the Lord. This ministry also edits and produces weekly audio, video, book, and monthly magazines for distribution on radio and the Internet.